I won't be alone for Valentine's Day tomorrow after all, because last night the roommate and I compulsively brought home two new pets. We have named them Ron and Harry. If you can't figure out which one is which, leave now.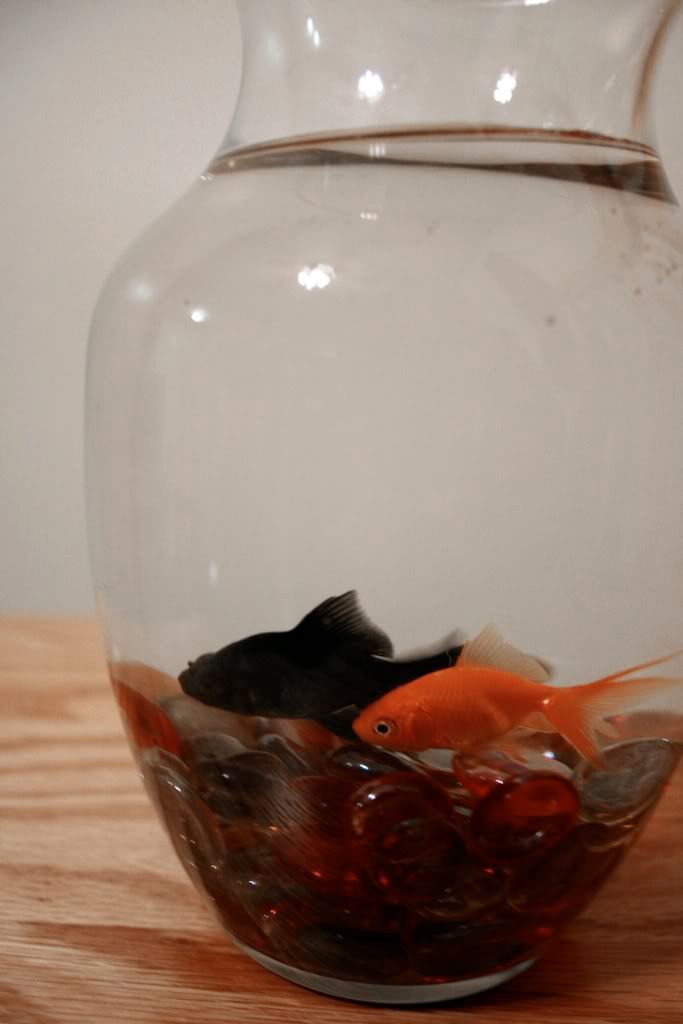 We were at Wal-Mart picking up a few necessities. I was looking for banker's filing boxes, not quite knowing where to look, and so I was just wandering around. I passed by the fish and just knew I needed one. I walked up to my roommate, who was looking at lotions, and I told her, "we're getting fish."
We picked them out and giggled like little girls as the employee scooped them out of the tank and put them in a bag for us. We carried the fish across the store to the craft section, and we actually found marbles in Gryffindor colors. Geeky, I know, but marvelous. As we were walking past the office supplies, I held the bag up and said, "Aww, look, they're bonding!" A man in the shoe aisle gave me the most ridiculous look I've ever seen. Seriously, some people don't know how to live.
Anyways, tomorrow is Valentine's Day. I fully intend to stay in bed and read all day long until I have to go to work at 6:00.
In honor of the occasion, however, I started to write some love letters, which then turned into general random letters.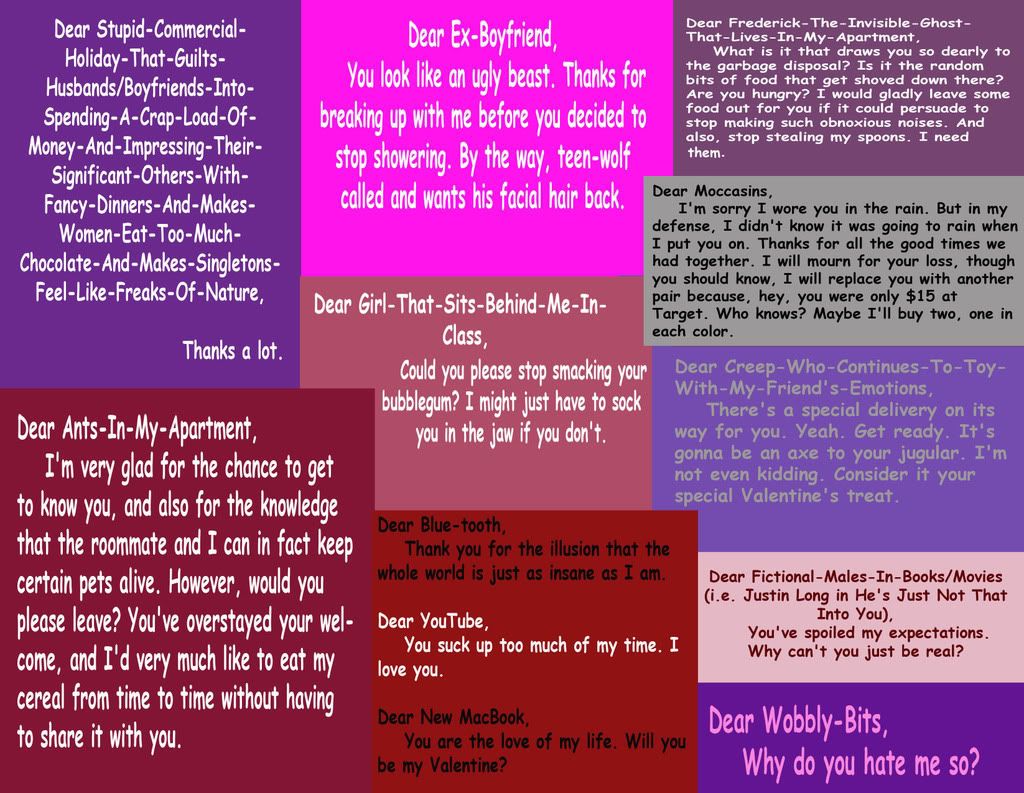 By the way, those notes above were for Twenty Something Bloggers' February Carnival, yay!
On a serious note: I'm wearing red & black today and tomorrow in honor of the students that were killed at NIU last Valentine's Day.
Update as of 6:15pm: Harry has died. We gave him a nice send off to toilet Heaven. If Ron doesn't make it, then we will surely know that ants are the only pets we can keep alive.