If you want one.
Normally, I take my books to used book shops and get store credit, but my store credit is already higher than I'll ever spend so if you want one of these I'll just send it to you. For no other reason than my own amusement. Really. Some I'm getting rid of because I have multiple copies and some because I just know I'll never read them and would rather free up some space on my already crowded shelves.
So take a gander mountain at the books I'm getting rid of. If you want one, DM (Twitter) or e-mail me your address. That's all. Also, first come first serve. US only (I was going to ship to Canada but I didn't realize how much more the shipping cost was, not to mention the customs hassle). Now that's all.
Oh, wait. If you're so inclined to trade me for a book of yours, that's cool too. Not required, though.
Three Cups of Tea (paperback)
*claimed
Mrs. Dalloway - Virginia Woolf (paperback)
A Walk in the Woods - Bill Bryson (paperback)
*claimed
The Thirteenth Tale - Diane Setterfield (paperback)
*claimed
Animal Farm - George Orwell (hardcover- I think it's a library binding)
*claimed
An Abundance of Katherines - John Green (hardcover)
*claimed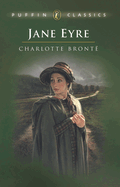 Jane Eyre - Charlotte Bronte (Penguin Classics - paperback - a little worn)
Reading Lolita in Tehran - Azar Nafisi (paperback)
*claimed
Lovely Bones - Alice Sebold (hardcover)
*claimed
Up in the Air - Walter Kirn (paperback)
Kiss Me Kill Me - Lauren Henderson (hardcover)
*claimed
Nights in Rodanthe - Nicholas Sparks (hardcover)
Message in a Bottle - Nicholas Sparks (hardcover)