So.... I'm really into high waisted shorts and bathing suits right now.
Norma Jean
Well, I'm a chub. We all know this. Therefore, finding a suitable bathing suit (haha, suitable suit) is a nightmare. I have a very lovely bikini top that holds the girls in just fine (Yes, I did). But, have you ever noticed how bikini bottoms tend to create/enhance the whole muffin-top effect? Yeah. They're super tight so that they don't fall down when you dive into the pool. (Happened to me. Not once, but twice. First time the bottoms; second time, I jumped feet first and my top decided not to go down with me). Not so good. Therefore, I have accepted a self-proposed challenge to make my own high-waisted bikini bottoms. I've found numerous different methods, and I'm willing to try 'em all if I have to. Because I'm not going to miss out on any more summer fun just because I'm self-conscious of my tum tum.
Here are the most helpful ideas I've found:
2. Create your own pattern by cutting up one of your old bikini bottoms (from
Bowlers and Buttons
)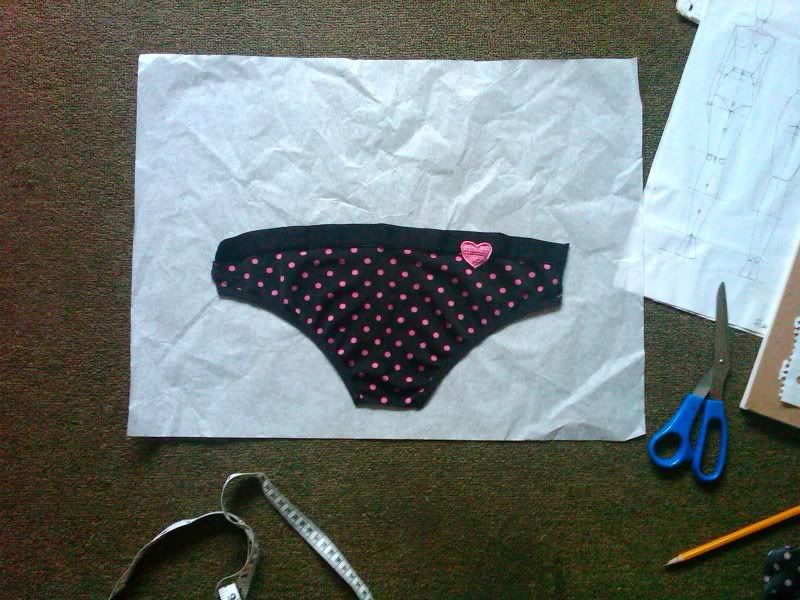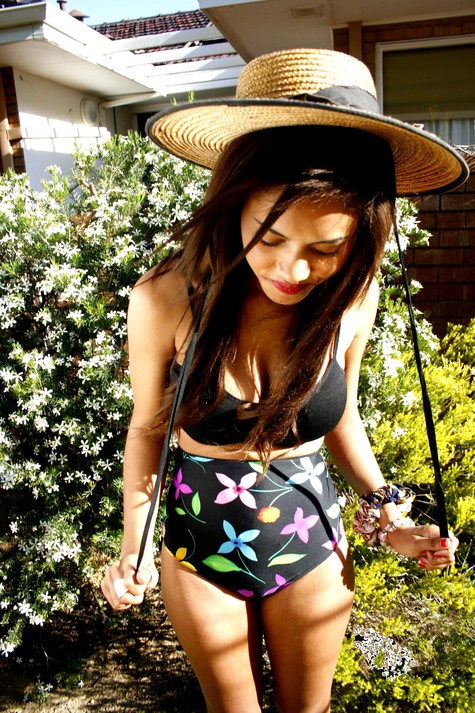 So just curious, to all the dudes, how do you feel about the high-waist bikini comeback?